Exclusive Airbender Clip at the MTV Movie Awards
Posted to Movie News on June 03, 2010 8:42 AM by NightBender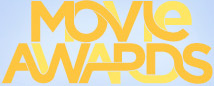 According to our friends at
MTV Splash Page
, exclusive new footage from M. Night Shyamalan's upcoming live-action adaptation
The Last Airbender
will air during the MTV Movie Awards Pre-Show, which begins at 8pm EST on June 6th.
The 2010 MTV Movie Awards will be hosted by
Parks and Recreation
funny man
Aziz Ansari. Presenters this year include Adam Sandler, Tom Cruise, Robert Pattinson, Kristen Stewart, Taylor Lautner, Steve Carell, Jessica Biel and more! So mark your calenders for June 6, 2010 at 8pm EST to catch an exclusive new clip from
The Last Airbender
.
211 Comments
'30 Ninjas' Interview Aasif Mandvi - Part One
Posted to Movie News on June 02, 2010 6:58 AM by NightBender
A couple weeks ago
30Ninjas
did a
two part interview
with the director of
The Last Airbender
, M. Night Shyamalan. Recently these lucky ninjas have been talking to Aasif Mandvi, who is playing Commander Zhao in
The Last Airbender
. In the first half of this two part interview they talk about how Aasif got the role, the Shakespearean nature of the story, and (of course) martial arts!
30 NINJAS: Night said something like that in our interview with him. He said it's a very Shakespearean story.

AASIF: Night doesn't know what the f#&$ he's talking about. (laughs) No, it is. I got cast as Zhao, and people might be like, "Oh, he is this comedy guy, doing this villainous character." And the truth is, what I think that Night liked about my audition and stuff was that he said, "I don't want Zhao to just be this sort of caricature of an evil villain that [you see] in a lot of movies. I want the guy to have a real intelligence and a real point of view, that you may fundamentally disagree with." But he has a real point of view, you know? I mean, when I read the script, I thought, "This is a very interesting social -- there's a sort of spiritual and social message here." You know, it's about imperialism--

30 NINJAS: Oh, sure.

AASIF: It's about colonialism. It's about aggression. I mean, the thing is that the Fire Nation, as it is seen in this movie, really represents a sort of a hybrid of the Japanese Empire, the British Empire, the Nazis, the American Empire, this kind of imperial aggressive force in the world. And not to touch too much on the race stuff, but what I will say about it is if you just look at it as brown people versus white people, you are reducing it a little bit. It is a little bit more complicated than that. Because when you look at the Fire Nation as created in this film, it is kind of a hybrid of a lot of different influences, Eastern, Western, European[...]

Be sure to head over to
30Ninjas.com
to read the
full interview
, but use caution - Aasif is quite funny and vulgar. And stick tuned for part two.
77 Comments
3 New HQ Images from The Last Airbender
Posted to Movie News on June 01, 2010 9:06 AM by NightBender
Thanks to our friends over at
JacksonRathboneSource
, we have 3 new ultra-high-quality images from
The Last Airbender
. Each photo features Jackson Rathbone as Sokka, but they also include characters like Katara, Aang and Princess Yue. Check em out: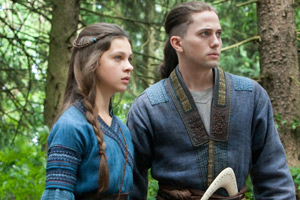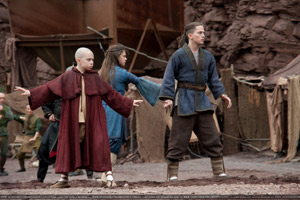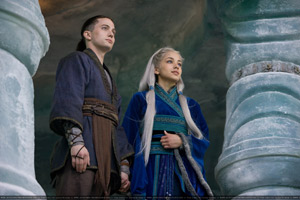 Click on the images above to view in HQ.
137 Comments
New Japanese Trailer for Airbender is Made of Win
Posted to Movie News on May 30, 2010 10:28 PM by NightBender
The title pretty much says it all. This is the final Japanese trailer for
The Last Airbender
. It's the longest of
any
of the trailers so far, and it's also the most epic. I'm not going to waste any more of your time telling you how cool I think it is, so just watch it for yourself:
See
The Last Airbender
playing in Real-D, Digital 3D, and 2D theaters starting July 2!